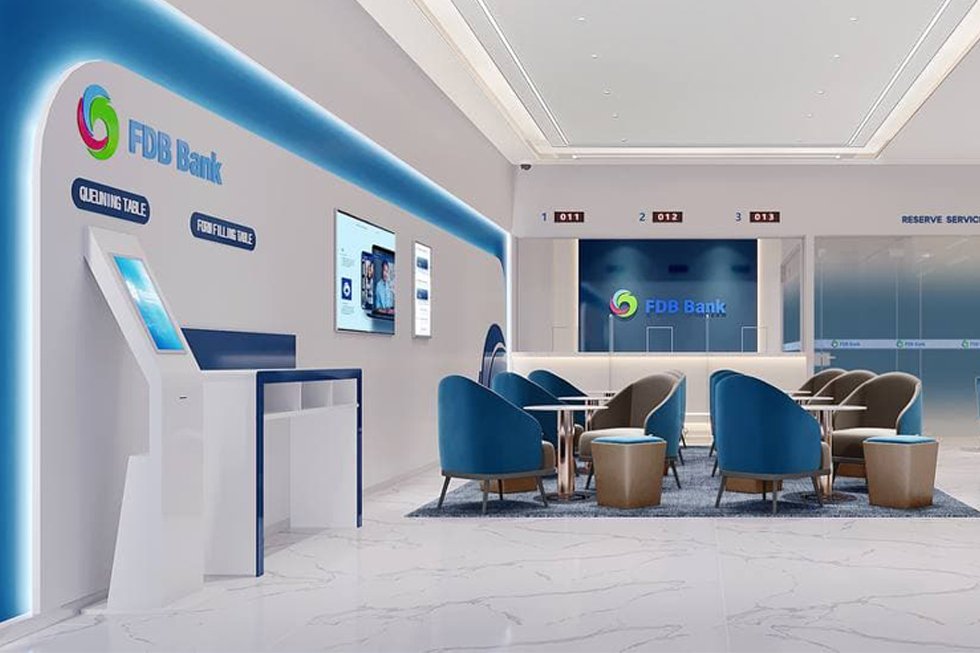 Farmers Development Bank – Mandalay (FDB Bank) aspires to become a top-tier, digital-first, SME-focused commercial bank in Myanmar. As a new bank approved by the Central Bank of Myanmar (CBM) in early 2020, the bank is in a viable position to transform the status quo of the Myanmar banking sector by digitalizing banking process and by designing a healthy and sustainable product and portfolio from day one.
In order to provide clients with fast and transparent banking services, FDB Bank will deploy cutting-edge banking tools such as digital onboarding, biometrics registrations, and automatic credit analytics. To accomplish this goal, the bank has selected and is deploying one of the latest core-banking technologies available on the market.
As part of the financial services platform under the "Excellent Fortune Development Group (EFD Group)", which includes Life and General Insurance, Finance, and Microfinance licenses, the senior management is positioning the bank to become the distribution engine of various financial products across Myanmar. 
What we do?
FDB Bank is the digital first bank, focusing on the strong technology capabilities to improve customer experience, streamline internal operations, reduce operational workloads and make data-driven decisions.
FDB Bank utilizes the state-of-the-art core banking system which supports modular approach for flexibility, mobile and internet banking, digital centers and agent networks for serving customers beyond banking hours, straight through internal processing to reduce turnaround time for the customers.
FDB bank aims to give the best banking services along with the other banks, Financial Organizations, Corporations and Real Estate producers/developers. We will work on Retail banking such as Capital Funding, massive Trade Transactions and other services.
Our Vision
We aspire to be the leading digital-first Bank and to provide the best-in-class customer service which aim to accelerate Myanmar's economic development.
Our Mission
We strive to deliver seamless banking services and experience by leveraging cutting-edge technologies, partnering with ecosystem stakeholders, and adopting data-drive risk-management methods to advance the ambition of our customers, communities, employees and shareholders.
Our Core Values
Integrity
We hold ourselves accountable to the highest ethical standard by honouring our commitments to our customers, our business partners, our stake holders and our employees.
Trust
We harness the power of diversity and trust those we work with and value everyone's contribution.
Excellence
We believe that achieving complete customer satisfaction through service excellence is the key to our success.
Innovation
We champion innovation and use our expertise and resources to anticipate our customer future requirements and make a difference.
Customer Focus
We exist to take care of our customers' financial needs.
Teamwork
We work together as a team based on mutual respect and dignity.
Professionalism
We take pride and ownership in being professional in our dealings with customers.